Comprehensive Immigration Solutions
COVID-19 Impact on Our Legal Practices
Minimizing the spread of Coronavirus (COVID-19) and preventing infection is on everyone's
mind this week. Grocery stores are out of toilet paper and hand sanitizer, businesses have temporarily
shut down, and some of our clients are concerned that legal work from our firm may come to a halt. As
of now, our office continues to operate normally. We are open from 8:30AM to 5:30PM Monday
through Friday and continue to meet with client's face-to-face. In the event we must close our office,
Agarwal Law Group expects to continue providing services remotely, without interference.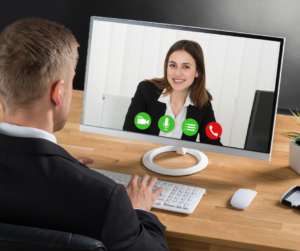 Because many of our clients are located internationally and throughout the United States, our firm is already set-up to fully function remotely, if necessary. In fact, many clients in the DC metropolitan area choose, for convenience, to interact with us remotely—Coronavirus or not. This is how we do it.
Cloud Based Case Management System for Clients: Our firm uses a secure cloud-based case management system where clients are given a log-in and can access folders to (1) upload materials requested by our firm and (2) download completed filings prepared for them. Clients are also able to review and download all correspondence received from USCIS or the Department of State from our secure case management system.
Video Conferencing: Our standard practice is to use video conferencing through Zoom to prepare clients located internationally (or outside the DC Metropolitan Area) for visa interviews or interviews with USCIS. We expect to rely on video conferencing capabilities to continue meeting with clients, as necessary. If you would prefer a meeting by video conferencing, please contact the firm and we will forward a link and conferencing details.
We also use video conferencing for internal meetings with our team. We will continue to rely on this service to operate remotely, if necessary.
Telephone Conferencing: For clients who prefer meetings by phone, we provide international
dial-in numbers for over 70 countries. Because our clients are often located outside of the U.S., our
teleconferencing options allow us to communicate freely and is cost-effective for clients who are
provided a local dial-in number for telephone meetings.
Cloud Based Document Management: Our firm's working and internal files are stored using a
secure cloud-based system designed for businesses. Accordingly, our team will continue to have access to client files, administrative materials, and training materials regardless of where they are located. We
expect minimal disruption in our ability to continue working on matters for which we have been
retained.
Remote payments/invoicing: Our firm's standard practice is to send invoices by email and receive payments securely through our online payment portal. Our online payment systems will continue without disruption for credit card payments. Clients still have the option of mailing checks for legal services.
Snail Mail: As many USCIS applications require original "ink" signatures, we will continue to allow clients to send original signature pages by mail. When signature pages are received, our standard
practice is to send a pdf. of all filings for final client approval by email before filing with USCIS.
Conclusion
For better or worse, Agarwal Law Group is prepared to handle disruptions that may be caused by concerns over the spread of coronavirus. Please do not hesitate to contact us if you have questions.
Pratibha Agarwal
Principal Shareholder
Agarwal Law Group
4601 N. Fairfax Drive, Suite 1200
Arlington, VA 22203
(703) 348-1663
[email protected]
Legal Disclaimer: The information provided is of a general nature and may not apply to any particular
set of facts. It should not be construed as legal advice and does not constitute an engagement with
Agarwal Law Group or establish an attorney-client relationship. Laws are constantly changing. The
information on this website was accurate at the time of posting and we make every effort to keep it
current, however we are not responsible for outdated materials. In no event shall Agarwal Law Group,
its affiliates or content partners be liable for any direct, indirect, punitive, incidental, special or
consequential damages arising out of or in any way connected with the use of this website.