Comprehensive Immigration Solutions
VAWA: How Long Does A Petition Take?
Visa and green card waiting times are unprecedented, especially following the international COVID-19 pandemic.  Some green card applications can take over 2 years before approval.  
No uniform waiting time can be applied to the processing time for a United States visa application, even under the best circumstances.  In addition, it can be years before you are allowed to ask USCIS to check on the status of your case for being outside of normal processing times.  
For victims of abuse, every second counts.  However, applications providing protections for abuse victims are taking over 2 years to be processed.  To avoid additional delays, it is imperative that the VAWA petition is thorough and complete at the time of filing.  Having an organized and complete application from the start will reduce unnecessary delays.  All USCIS forms and exhibits should be detailed, thorough, complete, and consistent.  
Here is everything you need to know about the VAWA petition and how long you may have to wait for the application to be processed.
Related: VAWA Eligibility Requirements 
VAWA Petitions: The Basics
The Violence Against Women Act is a 1994 law that was conceptualized by multiple American politicians but championed and spearheaded by then-Senator Joe Biden. It was passed into law in 1994 by President Bill Clinton.
VAWA is a law that was initially designed to offer federal guidance, legal protections, safe spaces, legal protection, assistance, and services to victims of domestic violence, rape, dating violence, and stalking. 
The original 1994 passage of VAWA was designed to help American citizens.   But VAWA is a law that must be reauthorized and passed anew by the American Congress every five years.
With each five-year congressional reauthorization and renewal, VAWA has added new classes of legal protections. In 2013, the VAWA Congressional reauthorization added spouses of U.S. citizens as well as spouses of green card holders as qualified VAWA beneficiaries.  In addition, abused children and parents of U.S. citizens could also qualify for protection through VAWA.  
The most notable change of 2013 is that Congress allowed abuse victims to apply for and receive a green card without the knowledge or assistance of the abuser.  A VAWA case is treated confidentially.  This means that the abusive spouse is not contacted and is not allowed to participate in the adjudication of the VAWA petition.  
How can a person petition/apply for VAWA?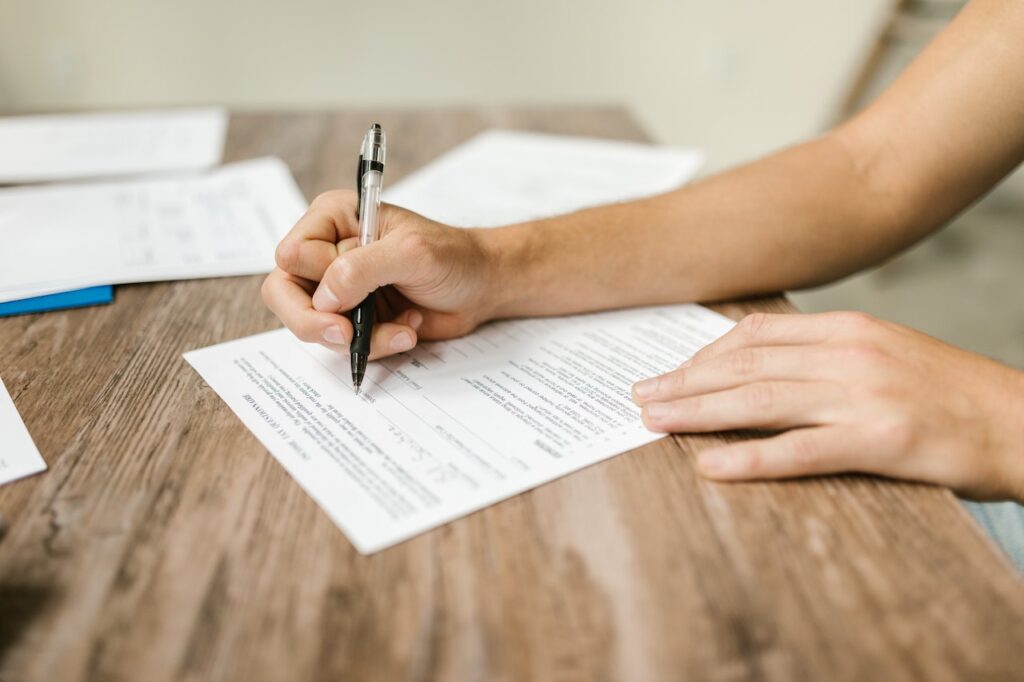 To apply for VAWA, you must file on your own as a "self-petitioner."Most people can also concurrently file for a green card, work permit, and travel authorization.   VAWA is updated every five years, so it is essential to be up to date on new interpretations and requirements.
A green card through VAWA can take approximately 2.5 to 3 years to be approved.  It is imperative that all applications should be organized, complete, consistent with one another, and supported with more than adequate evidence.  To avoid additional delays, it is highly recommended to work with an immigration attorney to prepare and file your VAWA petition and green card application.  
Your chances of self-petitioning increase exponentially with the aid of an experienced immigration lawyer. An average of 75% of VAWA petitions, or better, are approved when filed. The vast majority of VAWA petitions are filed with the assistance of a qualified immigration attorney.
How Long Does a VAWA Petition Take for Approval?
You can use this official USCIS website to check on average processing times for any immigration application.
The average processing time for a VAWA was approximately 20 months. It has increased to approximately 26 months, with some applications taking over 2.5 years for approval.  It is important to note that a green card application concurrently filed with VAWA takes approximately a year longer than the VAWA petition for approval.   Some applicants can expect wait times totaling over 3 years.
VAWA applicants should be prepared to wait at least 26 months or more for approval.  If a concurrent green card application is properly filed with the VAWA petition, one can expect to see a work permit and travel authorization in approximately 6 to 8 months.  A green card interview can take between 2.5 to 3 years to be scheduled.  However, not all applicants are eligible for concurrent filing.  A consultation with an experienced immigration attorney is highly recommended should you wish to file a VAWA petition along with a green card application. 
Related: What Changes Have Been Made to the EB-5 Investor Program?
How do I Petition for VAWA?
As a VAWA self-petitioner, you may be eligible to file several applications.  How many? That depends.  Those who are eligible to file a green card application concurrently will file 3 separate applications, in addition to the VAWA petition.
First, you must file the I-360, Petitioner for Amerasian, Widow(er), or Special Immigrant.  This is the VAWA petition and can be filed independently if the applicant does not qualify to concurrently file a green card application.  
The green card application,  I-485, Application to Register Permanent Residence or Adjust Status, must be completed in order to receive a green card after VAWA approval.  
For work authorization, I-765, Application for Employment Authorization, must be completed.  If you require a social security number, you may request one in this application.  
For travel authorization, I-131, Application for Travel Document, must be completed.  A travel authorization is required before you can leave the United States while the Adjustment of Status application is pending.  Receiving travel authorization is a huge benefit for individuals who have been out of status or have entered the U.S. illegally.  
Most applications above are free of charge.  However, the I-485, Application to Register Permanent Residence or Adjust Status, requires a filing fee.  The application will be rejected if the proper fee is not included and the payee is not listed properly.   Rejection of this application will also mean that the application for Employment Authorization and Application for Travel Authorization will be rejected as they are both based on a pending Adjustment of Status application.
Don't self-petition for a VAWA alone. The Agarwal Law Group can offer the guidance you need. Contact us today.
Who is Eligible to File a VAWA Petition?
Most VAWA self-petitioners reside in the U.S., are married to U.S. citizens or green card holders, have lived with them or currently reside with them, and are victims of various forms of abuse at the hands of their spouse.  Physical abuse is not required to qualify for VAWA.  Emotional, financial, psychological, emotional, and verbal abuse, without physical abuse, will allow an individual to qualify for VAWA.  
In addition to abused spouses, parents or children of U.S. citizens or children of green card holders may qualify for VAWA.  
Related: What is the Impact of the President's Executive Order Suspending Immigration?
What Do You Need For a VAWA Petition?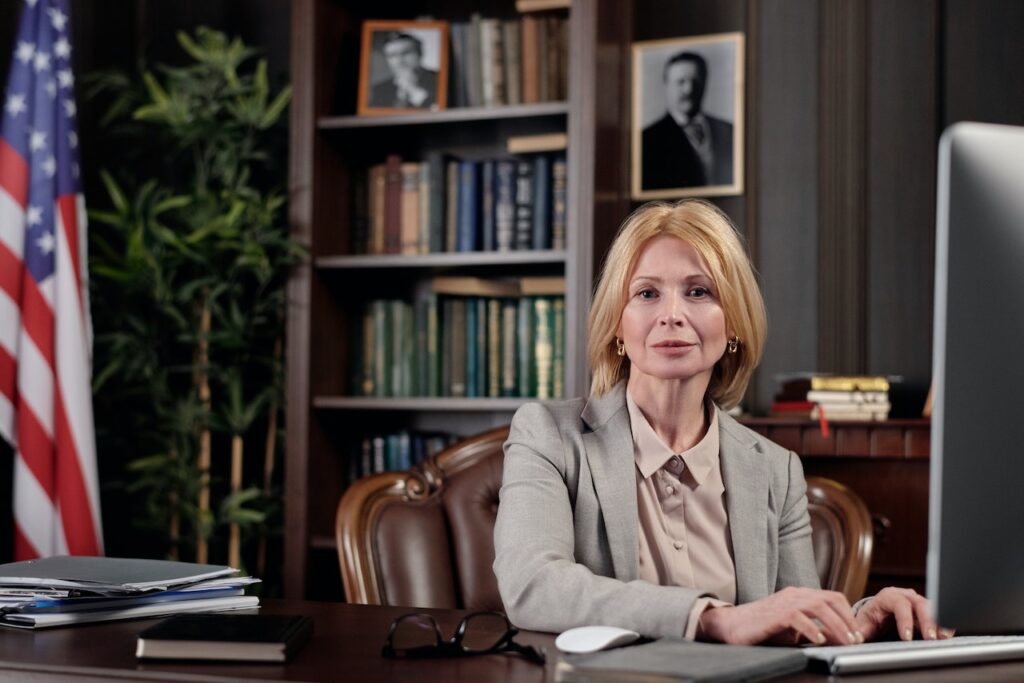 Most VAWA applications are approved with a detailed, credible declaration from the applicant.  Working with a law firm can help you highlight the facts that are most relevant to your application.  Police reports, medical reports, and other evidence of abuse can be included, but are not necessary, to qualify for VAWA.  
The declaration must detail a pattern of abuse.  Name-calling, gas-lighting, insults, controlling behavior, berating, threats of deportation, and other abusive actions can prove a pattern of abuse and can help an individual qualify for VAWA.
Here is what you will need to petition for a VAWA:
Proof your marriage is bona fide (if filing a spousal VAWA)

Proof you shared a residence with the abuser

Evidence of the LPR or citizenship status of your abuser (if available)

Signed affidavits of witness testimony of your abuse (if available)

Police records (if applicable)

Medical records (if applicable)

Proof of good moral character 

Biographic documents (birth certificate, passport, etc.)
Please note the above list is a sampling of evidence that can be provided to support a VAWA application.  Each marriage and each case is different.  An experienced attorney can assist with preparing a strong VAWA application and can help exponentially decrease processing times.
Don't take a chance on incorrectly filing your VAWA petition. Get the help of an immigration attorney. 
What Happens After VAWA Approval?
After approval, you will receive a notice called a "grant of deferred action." Getting a VAWA approval is the first step in acquiring a green card – it isn't a green card. If an Adjustment of Status application is concurrent with the VAWA petition, a green card interview will be scheduled in approximately 1 to 1.5 years following the VAWA approval.  You are eligible to renew your work and travel authorization while your green card application is pending.  
For those who are not able to adjust their status in the U.S., you may apply for a work permit on the basis of an approved VAWA petition.  
You will not be asked questions about the abuse at your green card interview.  However, you should be ready to answer questions to prove your marriage was real and not just for immigration purposes.  If approved, a green card should arrive in the mail approximately 2 weeks following your interview.
If you work with a law firm in filing your applications, your attorney will prepare you for your green card interview and may represent you at the interview to protect your interests.
A grant of deferred action (VAWA approval) is a notice that will keep you from being deported as you apply for a traditional green card.
Concluding Factors to Keep in Mind
If you don't file your VAWA petition competently and thoroughly, you risk getting your application denied or rejected.
Don't file a VAWA petition alone.
Contact the Agarwal Law Group to get personalized assistance with your immigration needs.