Comprehensive Immigration Solutions
VAWA Eligibility Requirements: How To Qualify In 2023
VAWA (Violence Against Women Act) self-petition can allow many undocumented individuals to remain in the U.S. legally, receive a work permit, or social security card, and apply for a green card without the help of their U.S. citizen or green card holder spouse, child, or parent.  It is very important to note that one can qualify for VAWA and receive a green card without the help or knowledge of the abuser.  
Unfortunately, many people aren't aware that they might be eligible to apply for and receive a green card through VAWA. They may believe that they need their abuser to help facilitate the green card process.  However, VAWA self-petitioners can apply for and receive legal status in the U.S. without the help or knowledge of their abusive spouse, child, or parent.  
Learn more about VAWA and whether you qualify.
American immigration and visa laws often change without notice. Get personalized legal advice from the Agarwal Law Group now.
Related: What Information Will I Need to Register for the H-1B Lottery?
What is VAWA, and Why is It Important?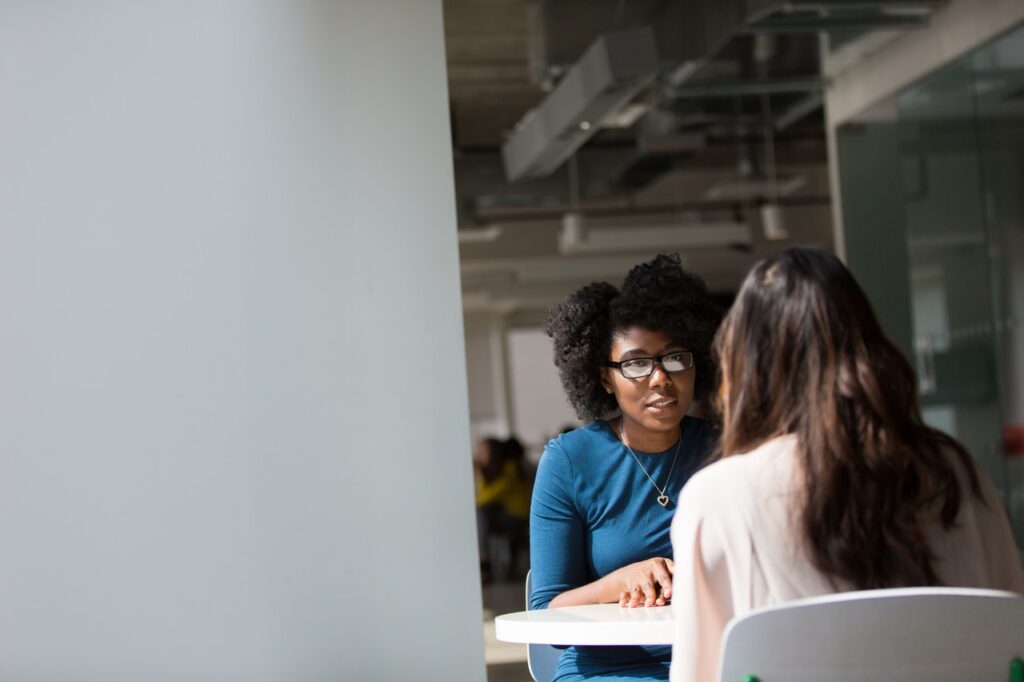 The Violence Against Women Act of 1994 was initially authored by then-Senator Joe Biden and several other politicians in 1993. It was ratified and passed into law by President Clinton in 1994.
The VAWA Act was originally passed to offer federal assistance, guidance, safe spaces, legal protections, and aid to American victims of rape, domestic violence, dating violence, and stalking. VAWA also allows spouses, parents, and children of U.S. citizens and spouses and children of green card holders to apply for and receive a green card, as well as other benefits during the application process.
Those who qualify for a green card through VAWA will receive:
Legal status in the U.S.

A work permit to legally work

anywhere

in the U.S.

A social security number (if they do not already have one)

Authorization to travel outside the country and re-enter the U.S. during the application process

10-year permanent green card

Eligibility to apply for U.S. citizenship within 3 or 5 years after receiving a green card.
Today, thousands of individuals become green card holders because they are relatives of a U.S. citizen or a green card holder and suffer from physical, emotional, psychological, financial, or emotional abuse.  
Who Qualifies for a green card through VAWA?
The visa and domestic violence protections of VAMA do not just apply to immigrant women. Men can also apply for and receive protection through VAWA. In addition, former spouses, LGBTQIA individuals, those separated from their spouses, adopted children, and others may also qualify for a green card through VAWA.
To qualify, you must:
Be the parent, child, or spouse of an abusive U.S. citizen or the child or spouse of an abusive green card holder

Be a victim of abuse

Have lived with the abuser

For spousal VAWA, you must show that the marriage was not just for immigration purposes
What Type of Abuse is Required for VAWA
Traditionally, immigration practitioners believed that there must be physical abuse to qualify for VAWA.  However, domestic violence, rape, and physical assault are not the only kinds of abuse that can be inflicted on someone.
Many individuals receive a green card through VAWA without any physical abuse.  Psychological, emotional, and verbal abuse is abuse, even if no physical trauma is involved. Economic control, physical isolation, and threatening behaviors, including threats of deportation, are also forms of abuse. A police report is not necessary to qualify for a green card through VAWA.  
If you are the parent of a U.S. citizen or the spouse or child of a U.S. citizen or green card holder who is abusive, including emotionally or verbally abusive, you may be qualified to apply for a green card through VAWA.
Unfortunately, many individuals who qualify for a green card through VAWA do not realize that this option is available to them.  They may normalize the abuse or feel they are stuck since they do not have legal status in the U.S.  If you or someone you know is a victim of abuse, they should consult with an experienced immigration lawyer to confirm their eligibility for a green card, work permit, travel authorization, and social security number through the VAWA process.
What Forms Are Needed For a VAWA Case?
What you must understand about the VAWA is that it is a self-petition. It is a way for you to file for a special immigrant green card status, as a victim of abuse, without the knowledge or help of your abuser. 
In other words, VAWA is a confidential application and your abusive spouse, parent, or child will not be contacted as part of the application process.  They will not be required to attend a green card interview with you. 
Here are some of the forms you will need to apply:
If you can safely get divorced, you can do so as long as the divorce occurs within 2 years of your application.  However, if you choose, you can stay married or separate from your spouse, although staying married is not required in order to qualify for VAWA.
There is no fee for applying for an I-360 VAWA.  However, if you also apply for a green card, work permit, and travel authorization, the current government filing fee is $1,225.
A VAWA application has many parts.  Working with an Immigration attorney to file your VAWA application is highly recommended to increase your chances of success.  
Related: How Will the Coronavirus (COVID-19) Impact Legal Services at Agarwal Law Group?
Evidence Needed for a VAWA Case
You must provide a variety of documentary evidence in support of your VAWA green card application.  If you find yourself struggling to compile evidence, make sure to consult with an immigration attorney who will provide a list of documents and work with you to find alternate substitutes in case you are missing some of the required material. Some documents you should include with your VAWA application are:
Your biographic documents (passport, visa stamps, birth certificate, etc.)

Your abuser's immigration status (if available)

For spouse-based VAWA applications, proof of your marriage was not just for immigration purposes (i.e. marriage certificate, joint travel, joint accounts, birth certificates of your children together, photographs, text messages, and more)

Proof of joint residence

Evidence of abuse (your statement, statement of witnesses, police reports, text messages, photographs)

Evidence of good moral character (FBI background check report, police certificates, tax returns, etc.)
Don't risk incorrectly filing for a VAWA Visa and wasting time. Contact the Agarwal Law Group and schedule a consultation now.
Do You Have to Interview for a VAWA?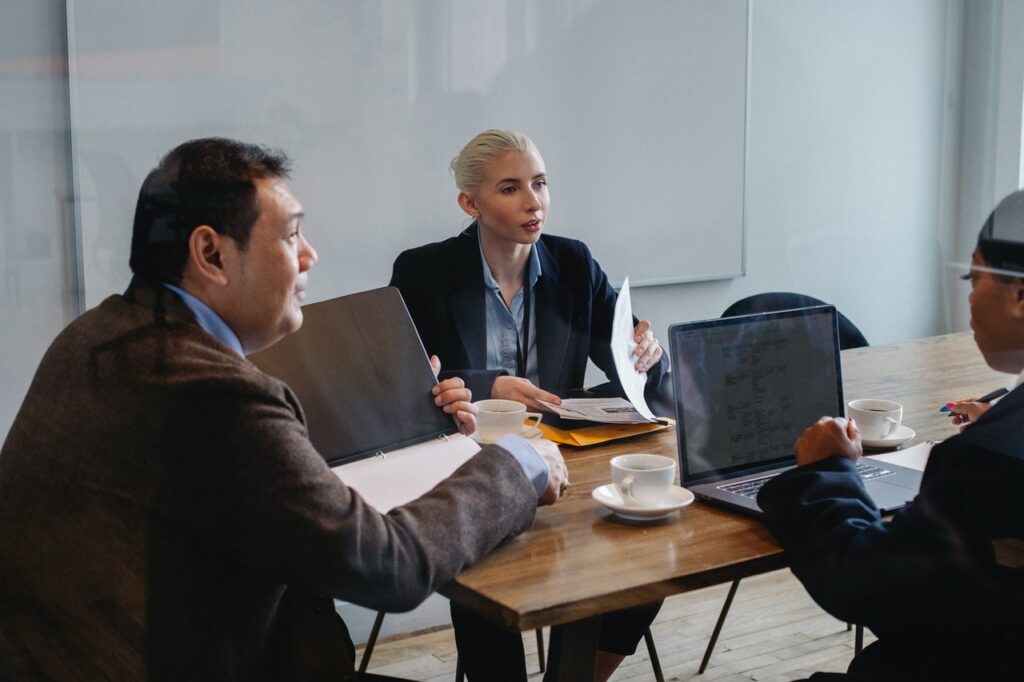 Although having a VAWA self-petition approved does not require an interview, applying for a green card (adjustment of status) through VAWA will require you to appear for an interview.  At the interview, you will be questioned on the details of your application, but will not be asked about the abuse.  You may choose to have an attorney represent you at the interview.  
It could take up to 30 months or more for your VAWA green card to be fully processed and approved.
Is a VAWA Hard to Get Approved?
The hardest part of a VAWA application can be proving that the marriage was entered into in good faith and not just for immigration purposes.  Generally, a detailed report of the abuse you endured is sufficient for VAWA eligibility. In many cases, applicants also offer a psychological evaluation from a licensed psychologist or therapist to demonstrate the psychological and emotional impact of the abuse.
Related: The H-1B Application Process has Changed Drastically this year; Here's What you Need to Know
Can a VAWA Be Denied, and Why?
There are numerous reasons why your VAWA self-petition and green card application could be denied.  A few reasons are:
Incorrect and incomplete applications

Failure to pay proper filing fees

Mailing application to the wrong USCIS service center

Missing deadlines to file applications

Filing two years after a divorce from an abusive spouse

Lack of preparation for a green card interview

Failure to provide evidence of good moral character

Failure to include a complete and detailed declaration and other evidence of abuse

Engaging in a fraudulent marriage to get a green card
Final Factors For You to Consider
Applying for and receiving a green card through VAWA can be life-changing.  Successful VAWA-based green card applicants can receive protection in as little as two or three months.  They will also receive work authorization, a social security number, the ability to travel home (even after being undocumented or entering the U.S. without status), a green card, and ultimately U.S. citizenship for themselves and their minor children.  
Given what is at stake, in your life in the U.S., you should consider working with an experienced immigration attorney who will counsel you and be a partner throughout your VAWA application process.  
Immigration law is too complex, nuanced, and ever-changing for you to attempt to file on your own. The number one reason why most VAWA applications are rejected is that the applicant didn't hire an immigration law attorney.
Contact the Agarwal Law Group today to get personalized help with your immigration status.
Related: To Sponsor or Not to Sponsor… an H-1B
Disclaimer: The information provided here is of a general nature and may not apply to any specific or particular circumstance. It is not to be construed as legal advice nor presumed indefinitely up to date. A signed representation agreement is necessary to engage Agarwal Law Group for legal services. 
Update: According to uscis.gov, starting February 10, 2023, self-petitioning abused spouses, children, and parents must file Form I-360, Petition for Amerasian, Widow(er), or Special Immigrant, and Form I-485, Application to Register Permanent Residence or Adjust Status, at the Nebraska Service Center instead of the Vermont Service Center.