Comprehensive Immigration Solutions
What Steps Can Employers Take to Prepare for the H-1B Registration Period?
This year the H-1B application process has changed. The H-1B registration process begins on March 1 and runs through March 20. Employers can take several steps to ensure they are fully prepared to register and ultimately file an H-1B petition if selected in the H-1B lottery. Companies should consider completing the following to simplify this year's H-1B registration and application process: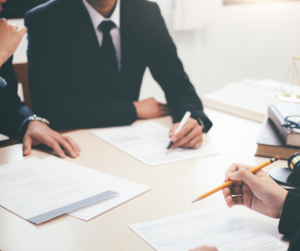 Have your company's Federal Employment Identification Number (FEIN) verified: If your company is filing an H-1B for the first time, your company's FEIN number will likely need to be verified with the Department of Labor before an H-1B petition can be filed for any employee. This is a simple process that takes about 1 to 3 days at any other time of the year. However, given the high demand with this year's H-1B cap season, employers who wait to verify their FEIN until their employee's registration is selected in the H-1B lottery could face heavy delays. Employers should work with immigration counsel to begin the FEIN verification process as soon as there is a possibility that an H-1B petition may be filed in this year's cap season.
Identify employees who need an H-1B: Employers should identify which of their employees are on temporary work visas and may need sponsorship to (1) extend their current status or (2) qualify for an H-1B visa. The most common candidates for a new H-1B visa are those who are currently in F-1 OPT status. Employers should note that those in F-1 OPT status are usually authorized to work for a maximum of 3 years. Moreover, OPT status cannot typically be extended. Accordingly, employers should assess whether they intend to retain employees whose OPT status may expire, and consider whether these employees may be eligible for an H-1B visa.
Identify employees who would qualify for the U.S. Master's cap: Candidates who are eligible under the master's cap must be properly identified during H-1B registration. Employers should assess which employees might qualify under the U.S. master's cap, which would ultimately give employees a higher chance of being selected in the H-1B lottery. There are 20,000 additional H- 1B visas available to those who have completed master's (or higher) degrees from U.S. colleges or universities that meet 2 specific requirements. The first requirement is that the school must be properly accredited by a nationally recognized accrediting agency or association. The second requirement is that the school must be a public or other nonprofit institution. If either of these two requirements is not met, the degree does not qualify the individual for the master's cap exemption. Mistakenly filing a new petition under the master's cap for someone who does not actually qualify is likely to result in denial or revocation of an approved petition at some point in the future.
Prepare a job description for the prospective H-1B candidate: Employers should prepare a clear job description of the position their employee would fill in H-1B status. Particularly, employers should work with their attorneys and assess whether the position requires a bachelor's degree or higher in a particular field. Employers have the obligation of confirming that their application would be ultimately approvable if selected in the H-1B lottery.
Assess whether they can pay the prevailing wage or higher for H-1B employees: Employees in H-1B status must be paid what the Department of Labor determines is the prevailing wage for a particular occupation in a particular region. Employers should work with their attorneys to identify the prevailing wage for the H-1B position and assess whether they are in a position to pay that salary if the H-1B application is ultimately approved.
File the Labor Condition Application (LCA): The LCA is a document that an employer must file before they can file a complete H-1B application. In this document, the employer attests to the standards to which it will adhere if their H-1B petition is approved. The LCA must be completed on behalf of the employer and certified before it can be included with the complete H-1B application. The Department of Labor normally takes about 7 to 10 days to certify an LCA. However, given the demand surrounding H-1B season, LCA certification can be very delayed. Employers should work with their attorneys to ensure that an LCA is submitted as soon as possible to ensure that it is certified by the time the H-1B application must be submitted. To avoid delays, companies should not wait until they are selected in the H-1B lottery to file the LCA.
Agarwal Law Group is an immigration law firm based in Arlington, Virginia and assists employers
in filing H-1B petitions. We represent employers throughout the United States as well as the D.C.
metropolitan area in filing H-1B and other visa applications. Please do not hesitate to contact us to
schedule a consultation to discuss your H-1B petition for this year's cap-season.
Pratibha Agarwal, Principal Shareholder
Agarwal Law Group
Email: [email protected]
4601 N. Fairfax Drive, Suite 1200
Arlington, Virginia 22203
(703) 348-1663
www.agarwalimmigration.com
contact us: https://agarwalimmigration.com/contact-us/