Comprehensive Immigration Solutions
Can A Green Card Holder Sponsor A Parent?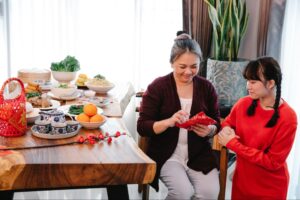 Although immigrating to the U.S. and receiving a green card is a huge accomplishment, one of the toughest things about it is that you are separated from family abroad.  Most of our clients and prospective clients wish their entire family could be together. 
As our parents age, the distance can be especially difficult.  You may feel you are unable to help them from the U.S. or have a clear picture of the issues they are facing.  Traveling to your home country can also be difficult given issues such as getting appropriate time off from work, and cost.  Since U.S. immigration law aims to unite families, a common question in our immigration law firm is "can I sponsor my parents if I am a green card holder?"  
Related: To Sponsor or Not to Sponsor… an H-1B
Bringing
Your
Parents to Live in the United States
Immigration laws are very clear with regard to who you can sponsor given your own immigration status.  Only U.S. citizens and green card holders (also known as lawful permanent residents or LPRs)  can sponsor family members for a green card.  Only U.S. citizens can sponsor their parents for a green card.
Can I Petition For My Parents if I Am a Green Card Holder?
Unfortunately no, green card holders cannot petition for their parents to become permanent residents. Permanent residents may only petition for their spouses and unmarried children to immigrate to the U.S.  
Accordingly, a green card holder must become a U.S. citizen before they are eligible to sponsor their parents for a green card. Only U.S. Citizens who are 21 years or older can petition their parents for a green card. 
Of note, immigration law allows you to sponsor biological parents, step-parents, or adoptive parents.  Evidence of the parent-child relationship must be provided.  
How Long Does It Take for a Green Card Holder to be Able to Sponsor Their Parents?
The timing will vary depending on how the petitioner (you) received the green card.  In general, green card Holders can become U.S. citizens 3 or 5 years after obtaining their permanent residence. If you are married to a U.S. citizen, you may be able to apply for citizenship after 3 years as a green card holder.  If you received your green card any other way, you must be a green card holder for at least 5 years before you can qualify for citizenship.  
The naturalization (i.e. citizenship) process can take approximately 1 year from the time of filing.  You can apply for citizenship up to 90 days before you hit the 3 or 5 year mark noted above. The naturalization application process involves completing biometrics, attending an interview, completing an English and civics test during the interview, and attending an oath ceremony.   You will receive a naturalization certificate after attending the oath ceremony. You can sponsor your parents immediately after receiving citizenship.  You do not have to wait before you petition for them.  
Can I sponsor both parents with 1 green card application?
Once you become a citizen, you will need to petition each parent separately for a green card.  This means you will need to complete one application for your mom and another for your dad.  Separate filing fees are also required.  
How Long is the Processing Time for my Parents' Green Cards?
Processing times will vary depending on where your parents are located.  If the parent is in the U.S. and is able to adjust status in the U.S., the process is much faster than when the parent is in a foreign country. 
If your parents are in the U.S. and have entered the U.S. legally, you can file your petition concurrently with the adjustment of status application for each parent.  You may also apply for travel authorization, a social security card, and a work permit while they wait for approval of their green card.  Current time frames are approximately 18 to 24 months.
If your parents live abroad, the process can take much longer.  Approximately 2 to 3 years from the time you file. For parents living abroad, the process is referred to as consular processing.  The U.S. citizen petitioner must first file a petition with USCIS, and wait until it is approved, which could take approximately one year. After the petition is approved, USCIS then sends the approval to the National Visa Center ("NVC") and assigns case IDs and invoice IDs, (which could take approximately one month or more). Once NVC opens a case, each applicant completes an immigrant visa application and uploads documents.  NVC will "documentarily qualify" the case and forward it to the embassy or consulate abroad where the interview will take place.   The embassy or consulate abroad will schedule an interview and send instructions on completing medical exams and providing biometrics.
The timeframe for receiving an interview date can be unpredictable given embassy backlogs, especially as a result of the Covid-19 pandemic.  The average timeline from the time you begin processing your application for consular processing to receiving a visa to enter the U.S. is approximately 2 to 3 years.
Including the time to become a U.S. citizen and apply for your parents' green cards, the whole process could take between six to eight years. Even though the process is long, the end goal of being permanently reunited with your parents in the U.S. and obtaining a legal status for them as green card holders is invaluable.
Working towards citizenship and looking for legal advice? Get to know our principal attorney.
Do I meet the income requirements in order to sponsor my parents?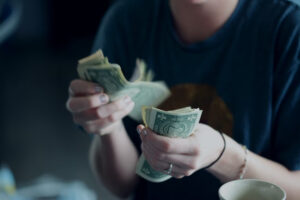 For a person to be able to become a  permanent resident, they must have a financial sponsor. In your parents' case(s), you can sign the affidavit of support, promising to support them financially and assuring the government that they will not become a public charge (i.e. dependent on government services).
An I-864 Affidavit of Support is a legally enforceable contract entered into by the financial sponsor with the U.S. government.  The purpose of this contract is to provide the U.S. government with assurance that the beneficiary will not become a public charge.  The financial obligation of the sponsor is valid until the beneficiary:
Becomes a U.S. citizen

Is credited with 40 quarters of work

Passes away

Ceases to hold resident status and leaves the U.S.

Is placed in removal proceedings and adjusts with a new affidavit of support.
In order to qualify as a financial sponsor, you must meet the income requirements set forth by the U.S. government.  The income requirements will depend on your family's household size.  If you have a larger family, the income requirement will be higher than if your household size is smaller.  In general, your household size will be composed of you, your spouse, minor children, adult children and other relatives that still financially depend on you, or that are claimed as dependants in your taxes. 
Per the Federal Poverty Guidelines, your annual household income must be equal to or higher than 125% of the HHS guidelines for your household size. This amount will change every year.  You can identify the income requirement applicable to you in this chart.  
There are some exceptions to these numbers. If your annual income is not enough, you may be able to use your assets to meet the 125% requirement, or a joint sponsor could be added, in order to comply with the income requirements. 
Related: H-1B Visa Application Process Updates
How Long Does It Take To Get a Green Card for Parents in 2023?
The wait time for obtaining a green card for your parents will depend on factors such as: where you are in the citizenship process, where your parents are located, and whether the embassy or consulate has backlogs for interviews.  
On average, if you are currently a green card holder and want to sponsor your parents, the process could take anywhere from 5 years or more.  
To avoid unnecessary additional delays that can be avoided, consult with an experienced immigration attorney to prepare a thorough and complete application packet with strong evidence. An immigration attorney can help identify missing documents, inconsistencies in your application, and help develop a strategy to maximize chances of approval.
Want to help your parents immigrate to the U.S. and obtain their green card? Schedule a consultation with Agarwal Law Group.